Meta Description:
rTMS is a powerful technology, but not everyone knows how to conduct rTMS enquiry. Next, this blog will tell you how to effectively enquiry.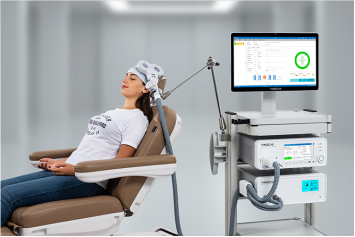 What is rTMS Enquiry?
rTMS is a powerful technology that can help many people get rid of their ailments. So what is rTMS Enquiry? Simply put, an inquiry is a kind of email that the buyer sends to the seller to inquire about the information about the goods to be purchased. In actual business, inquiries are generally sent by buyers to sellers.
More officially, an enquiry, also known as an inquiry, refers to the performance of a buyer and a seller asking each other for relevant information in order to buy or sell a certain type of commodity. In foreign trade business, in most cases, the buyer sends an enquiry to the buyer. The purpose is to inquire about the product price and related information, to test the sincerity of the other party's transaction, and to understand the transaction conditions.
The contents of enquiry include price, specification, quality, quantity, packaging, shipment and request for samples, etc. However, most people just ask about the price. Therefore, enquiry is often referred to as inquiry in business. The enquiry can take the form of oral, written, email, etc.
At this time, enquiring about rTMS means that the person has a strong interest in this technology and related products. At this time, you need to have a certain understanding of rTMS and make a clear plan.
Preparations Before Your rTMS Enquiry:
Before you do an rTMS inquiry, then you have to understand the products you need. As an advanced technology, rTMS requires the buyer to have a deep understanding of it. So, what is rTMS? First of all, we must first understand the TMS.
What Is rTMS?
TMS stands for Transcranial Magnetic Stimulation. It is an electromagnetic induction therapy that uses magnetic fields for stimulating nerves in the brain. The principle behind this therapy is that when a magnetic field passes through a coil, an electrical current will be produced in the coil, which can stimulate nerves in your brain or other organs in your body. This therapy has been used to treat depression and other mental disorders since 2005. Each treatment session lasts 30 minutes and consists of 30 pulses per second at a 1 Hz frequency (so 30 pulses per second).
rTMS is an acronym for Repetitive Transcranial Magnetic Stimulation, which is a non-invasive method used to treat depression. The process uses magnetic fields to stimulate parts of the brain that are not functioning optimally.
Repetitive transcranial magnetic stimulation (rTMS) is used to treat depression and other mood disorders. It's also used to help study the brain.
More importantly, rTMS can be used to treat depression, obsessive-compulsive disorder (OCD), and other mental health conditions. With this in mind, it's important for potential customers to know exactly what they want from their purchase before they make an inquiry.
Therefore, you need to identify your purpose. What is the purpose of your rTMS enquiry? The tasks for different purposes are different.
Types Of The rTMS Enquiry:
Most buyers can be divided into the following four types of buyers:
Type 1 - Request for samples:
You can send an email or make a phone call to know the requirements of samples. The response time is usually within 24 hours and the expected delivery time is 20-30 days.
Type 2 - Information Collection:
When you are interested in purchasing a product or service, it is important to gather as much information as possible about it before making any purchase decisions. At this time, you'd better provide your own contact information in order to contact the seller. This is useful for learning more details about the product or service you are interested in.
Type 3 - Potential Customers:
These people have already decided that they want to buy something from you, but they may not know exactly what. They are either waiting for you to contact them, or they are still researching their options.
At this time, this type of person should ask the seller more questions about the product. Or you can go to the relevant website to learn about the company.
Type 4 - Looking for Buyers:
The purpose of this type of person should be the clearest. They just want to buy the most suitable product. As a result, if sellers can provide them with enough information about their products and services, they will probably consider buying them.
How To Do Your rTMS Enquiry Efficiently?
After confirming your purpose, your rTMS enquiry journey will be smoother. Next, here are some tips for enquiry, which may help you:
For commodities with strong market competitiveness, you should propose more varieties and ask sellers to quote one by one, which can effectively conduct enquiries.
No matter whether the enquiry is successful or not, although there is no legal restriction, you should try to avoid the practice of only asking but not buying sincerity. Because the consequence of doing so is a loss of credibility. And no one wants to do business with someone who has no credibility.
For commodities with complex specifications or many items, we not only ask for the price but also understand the detailed information of the commodities. Such as size, quantity, etc. This can avoid repeated consultations and useless efforts. And a detailed understanding of this information will also help us make accurate judgments in the future.
We should send enquiries to different countries, regions, and manufacturers at the same time. The purpose of this is to better understand international market conditions and strive for the best trading conditions. And many industries will have different development conditions in the same country. Some countries are always considered inferior in terms of technology or materials. But don't let stereotypes inadvertently reduce your chances of success. Such as China, some people will think that its technology is not developed. But that was a long time ago. If you're still thinking this way, you may be missing out!
CONCLUSION:
Doing your rTMS enquiry well is neither easy nor difficult. Most importantly: have a friendly conversation with sincerity. Here we recommend a company from China that studies TMS technology: Yingchi. China's TMS technology started relatively late, but because of the painstaking research and economic support of countless people, it has developed rapidly. Yingchi has been working on this technology for more than 10 years. At the same time, among many TMS manufacturers, Yingchi is the only TMS manufacturer in China that has obtained CE, TGA, CFDA, KFDA, and other international certifications at the same time. These are professional recognitions for the high quality-products produced by Yingchi. In addition, Yingchi's products have been sold all over the world, and the appreciation of customers from different countries is the most important recognition for Yingchi!