We are glad to announce that YINGCHI M-Ultimate transcranial magnetic stimulator has already gained FDA approval this September .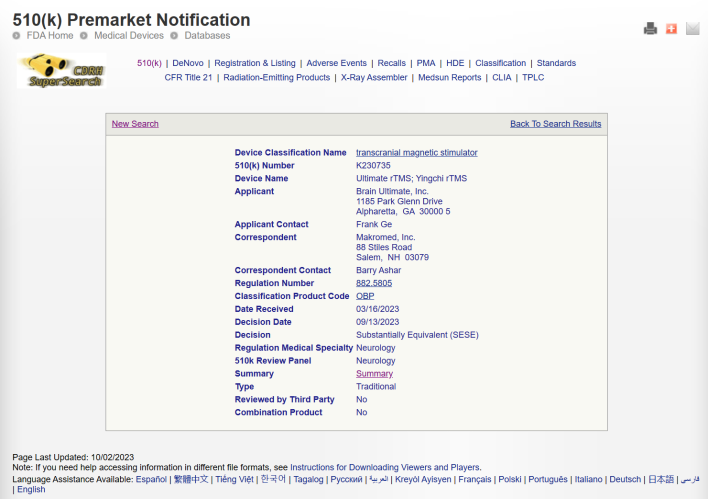 The M-Ultimate TMS is indicated for the treatment of Major Depressive Disorder in adult patients who have failed to receive satisfactory improvement from prior antidepressant medication in the current episode.
Depression is a widespread and debilitating mental health condition, affecting millions of people worldwide. According to the World Health Organization (WHO), over 300 million people suffer from depression, making it one of the leading causes of disability. The increasing prevalence of depression has led to a growing need for effective and accessible treatment options.
As YINGCHI TMS device gains wider adoption in the medical community, it is expected to play a crucial role in the ongoing battle against depression. This FDA clearance is a testament to YINGCHI's commitment to developing innovative solutions for mental health challenges. We are dedicated to providing patients with access to safe, non-invasive, and effective treatments for depression, and we look forward to expanding the use of TMS therapy globally.